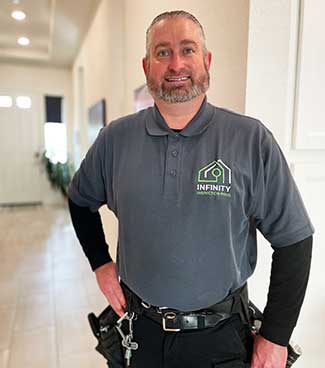 Joe Shisler brings a dedication to professionalism, and his organizational skills and detailed sensibilities are well-suited toward his business in the home inspection industry.
He carries a non-biased perspective, and his thorough and helpful attitude has made him a favorite amongst home owners and realtors for nearly a decade. Joe provides guidance and knowledge that has assisted Northern California homeowners in making sound decisions in their real estate investments.
With over 20 years in Sacramento, Joe has fallen in love with the community and all that it has to offer. Along with his wife Nicole, he takes every opportunity to enjoy the all that our community has to offer from the lively local music, art & food scene to the rivers and parks.
One of their favorite things to do is support their friends at events for numerous community causes that are near and dear to them. They are proud humans to two furbabies, Rocco & Bosco. When given the chance they love to hitch up the trailer, grab the pups and head to the coast for a long weekend. Joe appreciates having the time to live an active lifestyle with his family, friends and good music.